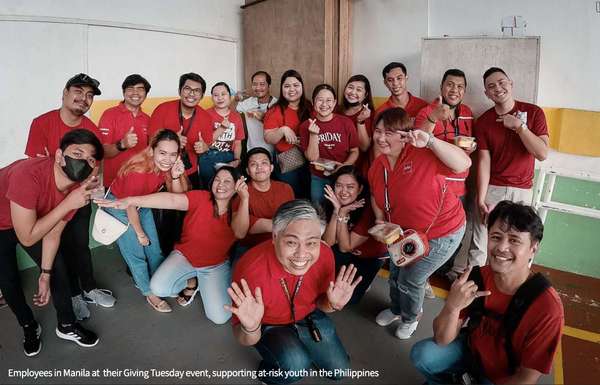 Stewardship in Action
Our Stewardship Framework drives our Environmental, Social, and Corporate Governance approach. We empower individuals, including employees, to improve their lives and communities through bottom-up solutions rather than top-down imperatives. This results in our Stewardship Vision:
We help our customers improve their lives by providing industry-specific products and services they value more highly than their alternatives.
We experiment and innovate to responsibly create more value while consuming fewer resources.
We seek mutually beneficial outcomes with customers, employees, suppliers, communities, and other constituencies.
Stewardship At Infor
Environmental stewardship in action
Infor builds complete industry suites in the cloud and efficiently deploys technology that puts the user experience first, leverages data science, and integrates easily into existing systems. Our industry-specific applications are delivered to you in the cloud to maximize adoption, flexibility, visibility, and security and reduce through-life costs. Our solutions offer you a data-driven, systematic approach to advancing your stewardship journey.
---
Infor creates solutions that assist in tracking and allocating workload, inventory, and resource usage for customers' efficient planning, sequencing, and energy consumption.
---
Infor's central data architecture optimizes processing power. We work with preferred partner AWS to leverage the most efficient hyper-scale cloud services, creating more effective server utilization with less energy.
---
Infor puts the customer first by optimizing your operational needs. We provide remote support globally to minimize on-site visits, travel, and added costs. Our regional offices remain committed to energy efficiency and waste reduction.
Customer Spotlight
Brands around the world are making the switch to Infor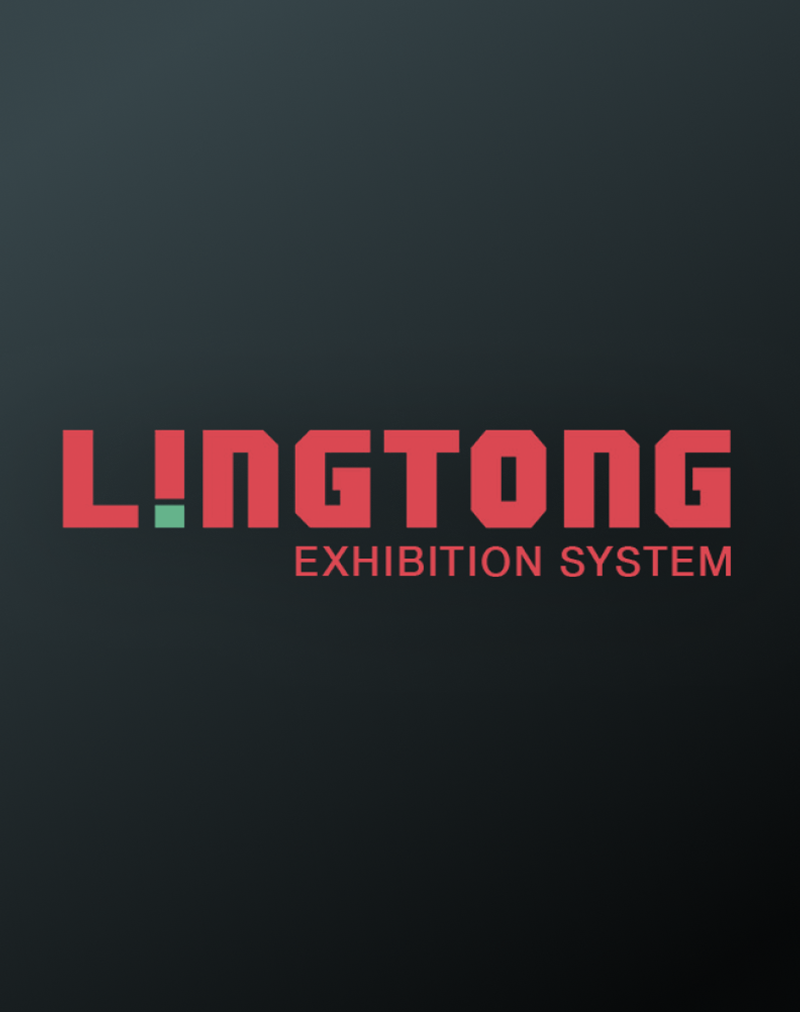 Industrial Manufacturing
Infor LN Chosen For Green And Efficiency Credentials By Lingtong
"We chose Infor after a careful evaluation process and were impressed by their deep industry expertise and how the InforLN solution is both cost-effective and quick to deploy according to the unique needs of the exhibition industry.

"Whether for operations or quality management, service management or order management, the Infor LN solution boasts industry-specific functionality and flexible deployment advantages that can support the rapid development of our group's business. At the same time, the Infor LN solution provides complete supply chain visibility, which will help us be a better corporate citizen and save energy during each step of the production process, thus promoting the sustainable growth of our enterprise."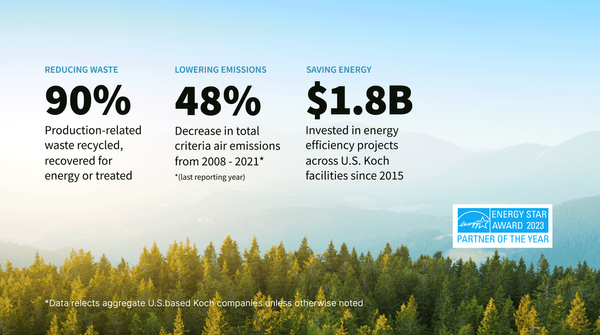 We're part of an enterprise that provides essential products and environmental stewardship
At
Koch
, we help people improve their lives by providing products and services they value more highly than their alternatives. We do this by experimenting and innovating to responsibly create more value for others while consuming fewer resources. The result is mutually beneficial outcomes. For our employees. For our communities. For our customers and suppliers. For our environment.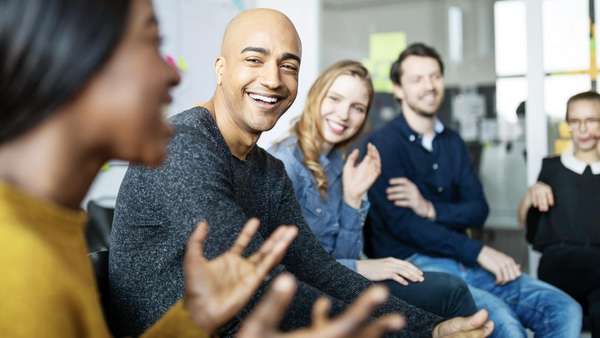 We Believe In The Power Of Our People
At Infor, we believe in the power of everyone. We know that the best ideas come from diverse and inclusive teams, which empowers us to meet the changing needs of our global employees, customers, and communities. Our social stewardship framework highlights our deep appreciation for the dignity of each individual and respect for their rights – as well as our bottom-up approach to helping people improve their lives.
Community Involvement & Philanthropy
Health & Safety
Employee Experience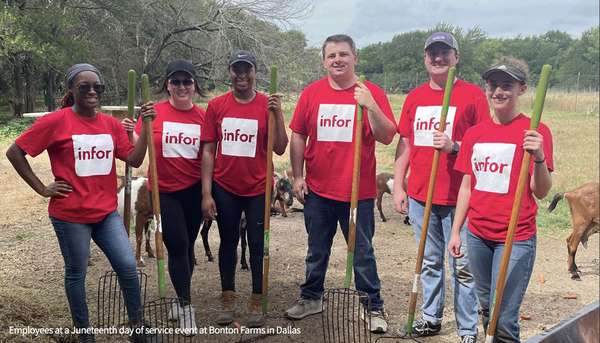 Community Outreach and Philanthropy
We are committed to addressing the challenges of tomorrow through impactful programs and partnerships. By investing where we operate, we can create stronger communities and change lives for the better.
An established culture that promotes a diverse and inclusive workplace
1000+
Employees who volunteer their time
46
Countries where Infor employs staff, including all 50 US States, and the District of Columbia
50+
Employee Community Ambassadors
300+
Annual charitable contributions made
Responsible Governance
Ethics Beyond Compliance. In our business, being good stewards starts with acting with the proper regard for the rights of others, as well as complying with laws and regulations. Practicing stewardship and acting with integrity is how we support our employees, protect our environment and invest in our communities – today and into the future.
---
Being privately held, Infor is better positioned to make decisions and take actions that create real and lasting long-term value. Shareholders consistently reinvest 90% of earnings back into the enterprise – a practice that funds the experiments, innovations, and opportunities for employees to create benefits for society.
---
Our Global Code of Ethics & Compliance consists of robust compliance standards, risk management systems, and related training that articulates expectations for all Infor employees regardless of role; It offers channels for any employee or third party to raise issues and concerns without retaliation, referred to as Our Speak Up culture.
---
The expectation for every employee and leader at Infor, executives and management included, is to embrace and demonstrate our company's culture, which is embodied for individuals by Our Values, Code of Ethics & Conduct, and Stewardship Framework. In addition, all leaders are accountable for conducting business in accordance with our culture, as set out in the Infor Code of Ethics & Conduct.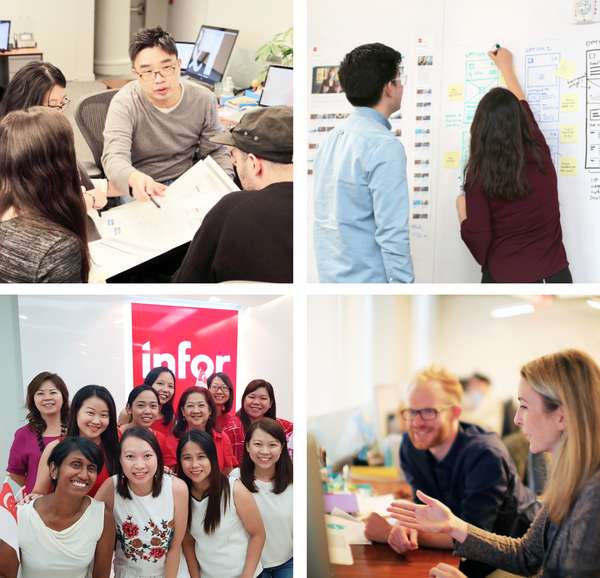 We are Infor
Infor is the industry-specific cloud company. We provide mission-critical enterprise applications that deliver sustainable, operational advantage to our customers globally.

We succeed only when our customers succeed. Infor's customers achieve superior outcomes by leveraging our continuously evolving, differentiated solutions. Our products and services, combined with deep industry expertise, lead directly to better agility, deeper business insights, and holistic productivity improvements.

The capabilities and commitment of our people fuel our success. Infor's diverse and global workforce is collaborative, innovative, and passionate about our customers and Infor®. We have a bias toward action and endeavor to breakdown silos across our teams and our partners to deliver on our promises. Our people seek, share, and apply knowledge to generate value for Infor and our customers.

Our extraordinary financial strength, ownership structure, and long-term view empower us to foster lifetime, mutually beneficial relationships with customers, employees, and partners.

Infor aspires to be a great place to work, a recognized innovator, and a leader in customer experience, as we rapidly expand our market share with sustained, profitable growth.