Infor Enterprise Automation
Elevate workforce productivity and improve business performance to stay ahead of the competition with end-to-end automation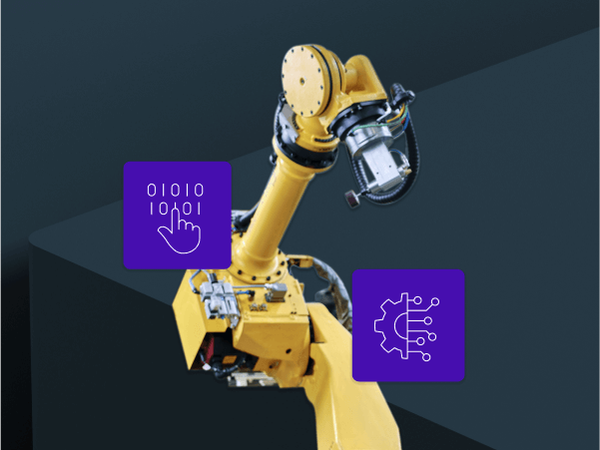 Demonstration
See Enterprise Automation in action with invoice matching and processing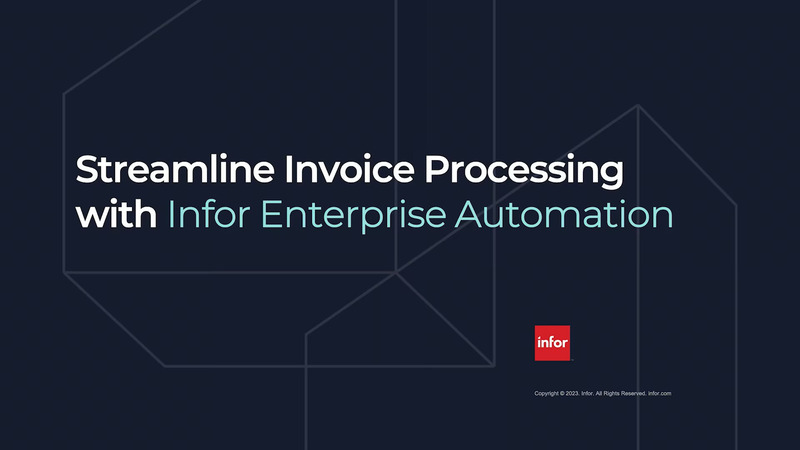 Embrace Hyperautomation
What is Enterprise Automation?
Infor Enterprise Automation takes hyperautomation to a new level by connecting RPA, AI, and back-end automation into a single platform so that you can seamlessly automate end-to-end business processes and minimize human intervention wherever possible.
Why businesses are turning to HYPERautomation
Accelerate your digital transformation journey
Infor Enterprise Automation offers a unique solution that includes technology, processes, and people to scale automation use cases successfully across the enterprise, with proven ROI. This includes Infor Platform Technology, prebuilt industry content, and a dedicated innovation team to enable continuous value realization throughout your automation journey.
Key Capabilities
Everything you need in one platform
EA technologies have been engineered as part of the Infor OS composable platform to automate a broader range of use cases that traverse backend, decision, and front-end processes. These automated processes can seamlessly run in the background or directly within the Infor CloudSuite
™
.
JUMPSTART VALUE REALIZATION
Pre-built automation flows
Accelerate your time to value with a growing catalogue of pre-built, proven use cases that solve universal automation process challenges. Fully orchestrate complete end-to-end processes across accounts payable, accounts receivables, delivery processing, compliance, and more.
---
Automate picklist proof of delivery processing to improve productivity by up to 85% and reduce resolution times to improve the customer experience.
---
Automate vendor invoice capture and creation to improve productivity by 72%, shorten days to pay, and improve vendor satisfaction.
---
Automate vendor verification against the OIG Exclusion List to ensure 100% compliance and reduce risk.
PARTNER WITH AUTOMATION EXPERTS
Innovation Support Services
Take the guess work out of enterprise automation and leverage the experience of Infor's automation center of excellence to rapidly deploy industry best practice automation flows that deliver ROI in days. Infor's Innovation Support Services provides you with the automation professionals you need to accelerate your automation journey, focused on delivering business value, to ensure you get the most out of your investment.
Customer Success
Automation improves the efficiency and accuracy of business processes for better outcomes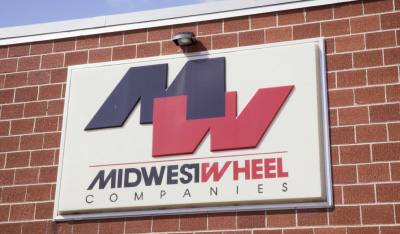 DIstribution
Midwest Wheel digitizes processes
Learn how one of the largest truck parts distributors in the midwest creates digitized process efficiency with RPA, resulting in happier customers and employees.
Watch the customer story