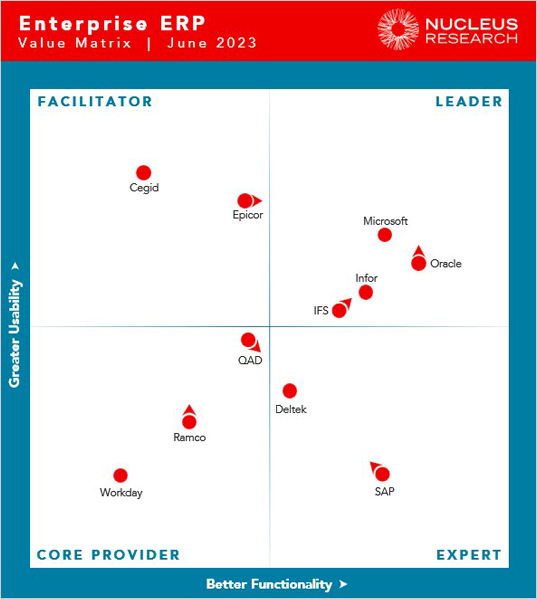 Analyst Report
Nucleus Research Enterprise ERP Technology Value Matrix 2022
Overview
This year Nucleus expanded its evaluation to specifically look at ERP vendors with a proven track record of servicing organizations with over $500M in annual revenue. In addition to functionality and usability of their solutions, the vendors compete on the geographic availability and capacity of their cloud, localizations, support, and professional services.

Infor is recognized as a Leader for "its industry-specific ERP functionality" offered through its CloudSuite platform and for its flexibility.
Please complete the form below
Fields with * are required.
By clicking "Submit" you agree that Infor will process your personal data provided in the above form for communicating with you as our potential or actual customer or a client as described in our Privacy Policy.